Logo Maker
Create a unique, professional logo for your business.
Get your brand strategy started with a free logo design online! We'll also help you get business card designs, social media graphics, letterheads, and more.
However, if you haven't registered your business name with your state, we highly recommend you go to our Register a Business Name article first to help save you time and effort. If you are ready to go, start by entering your business name!
---
Create Your Own Logo to Brand Your Company with Our Free Logo Maker Online
TRUiC's free logo maker allows you to easily brand your company and create the best logo design for your business in just a few clicks.
You can choose from over fifty industries to design your logo and generate thousands of options in seconds until you find the best professional looking logo for your business.
Our online logo designs are unique as they are based on icons, designs, and other assets created by our TRUiC designers paired with open-source graphics and fonts, so there are no legal issues for your business.
Best of all, once you make your own logo and download your favorite logo design, it is free for you to own and further customize for all your business needs. Whether you need to make your own logo for your website, business cards, correspondence, or other brandable items, our user-friendly logo maker has got you covered so you can create a high-resolution, professional brand logo in just a few steps!
How To Best Use TRUiC's Logo Maker to Create a Business Brand Logo
Using our free logo maker to create your company logo allows you to personalize your business and sets you apart from the competition. The best brand logos are unique, creative, and easy to read. Our designers have set out to help you create the best logo design for your business with this criteria in mind by creating unique logo templates. Our logo designs can be utilized for business branding, social media (YouTube, Instagram, FaceBook, and Google), and more. Follow the simple steps below to create, personalize, and download your company logo design. Here's how to best use our logo maker:
1. Determine the type of logo design and style that best suits your industry and business idea
Before using our free logo maker, it may help to first brainstorm and reflect on what you want to achieve with your professional logo design. After all, designing your logo is one of the most important steps of creating a business brand, since it is your company's initial visual marketing tool. As a general rule, your logo design should be unique, identifiable, easy to read, and clearly state your business's purpose. Don't forget that a logo can convey customer expectations so they can understand what products or services you're offering based on your specific, professional logo design.
TRUiC's logo maker provides entrepreneurs with different, unique logo templates and customizable designs allowing you to edit and achieve the perfect logo for your business in seconds. Once you've designed your own logo, our logo maker's algorithm will generate thousands of logo options for you to select from until you find the design you love! We've provided some tips below to help you create your logo by briefly covering the psychology behind branding:
Logo design branding - Your company logo can convey different meanings depending on the logo design you choose so try branding your company with a logo that sports symbols, icons, and/or fonts that clearly represents what you're selling to your customers (e.g., using a coffee cup in the logo for a coffee shop).
Logo design colors in a brand - The colors in your business logo design can help define your business's mood. Colors such as red, orange, pink, brown, beige, and yellow are known as warm colors, and logos displaying these hues are considered inviting. In contrast, blues, greens, and purples are considered cool colors; blues and greens convey a relaxing mood in a brand relating to the ocean or a calming atmosphere. Black and white provide great contrast when branding your business; logos displaying these colors are easy to see and read.
Logo design accessibility - There are basic rules for creating an effective and accessible logo design. The font you choose should be easy for customers to read and recognize. Our logo maker creates logo designs in the Scalable Vector Graphics (SVG) format for scalability purposes. We also offer the option to download your logo as a PNG file so you can use your unique logo on a variety of materials, from business cards to billboards. Finally, as mentioned above, color contrast is vital for the readability of your business logo.
2. Design your own logo with TRUiC's free logo maker. It's easy!
You don't have to be a professional designer to come up with a unique logo to brand your company; our logo maker makes creating a logo design easy with just a few clicks in seconds. Simply select the logo that best defines your brand so you can customize the perfect logo for your business. When designing your logo, here are some of the options you'll have to choose from:
Text-based logo design - If you're looking for a logo that focuses more on the name of your business as a brand, you might want to try this option. For example, this logo style is more conducive to a consulting firm where icons in the company logo may not be as impactful for your customers to know what services you are providing. Our logo creator will allow you to choose between displaying just your business name or also including the initials of your business name.
Text and graphics logo design - Graphics in a logo are commonly used by businesses that can be described by using a symbol for a logo. For example, a coffee shop business may display a coffee cup in their logo design or an interior designer may use a house icon or furniture to peak interest in their services. As a general rule, consider graphics to add visual interest. If you choose this step when creating your own design through the logo maker, you can decide between geometric, organic shapes, icons, or symbols.
Icons vs. symbols to make your own logo design - If you choose to use symbols when creating your own logo design, think of the word symbolism itself. Symbols represent products or ideas, meaning that it doesn't have to be obvious; it's like a visual metaphor for your logo design. For example, a logo design for a CBD oil shop could be depicted as a leaf; the symbolism being that it's earthy, organic, natural, or all of these. In contrast, an icon logo design is more literal, tangible, and specific to a product. For example, if you own a computer store, you can create a logo design that has the icon of a computer.
Font style - Choosing the right font for a logo design is important since fonts capture the attention of customers and show what they can expect from your company. If you own a more formal business, such as an accounting firm, you'll likely want to choose a font that is more minimalistic and professional. If you're opening a business such as a toy store, you'll probably want to choose a font that is more fun and whimsical. Our free logo creator provides a plethora of font styles, including minimal, vintage, playful, and handwritten so you can pick the perfect font for your business logo design and brand style.
Color sets and color variations - As we described previously, the colors you incorporate in a logo design can evoke certain emotions from your customers and clients. When you create your own logo with our free logo design maker, you can select the perfect color or color palette to help make your logo design more memorable and catchy, increasing brand recognition as a result. Choose among several color sets and variations using our free logo generator. Our color editor sets include cool or warm colors.
3. Generate your own free logo design online for your business
Once you have created your own logo design online through our free logo maker, you can download your logo and save it at no cost. You can also continue to generate more logo design options and download them for free if you need a second opinion from a friend.
Our logo maker will provide you with high-resolution logo images created in the SVG format. This means that when you create your own logo design, it can be resized as small or as large as is necessary for your business needs without losing its quality. However, SVG files can't be used for all programs or websites, so we also offer the PNG format so you can use your logo right away and for any situation.
4. Conduct a logo design trademark search
Once you have decided on your favorite logo design for your business, you should conduct a trademark search with the United States Patent and Trademark Office (USPTO) to ensure that your logo design isn't already in use by another business. We don't keep track of every logo that is in use, so this step will help ensure that your logo design is unique and safe to use for your business in your area.
Note: It is also a good option to perform a reverse image search on Google, this will help ensure your logo design is completely unique.
If you want to learn more about how trademarking your logo design works and whether or not is the right choice for your business, you can visit our informative article on trademark registration.
5. Bring your logo design to life through business marketing materials
Once you've downloaded your logo, you can purchase marketing/promotional materials through our online affiliate partner, Zazzle, for any additional business needs. Zazzle provides quality printing services for a variety of materials such as business cards, flyers, banners, letterheads, and more. You can even choose to have your logo design presented on products, apparel, and retail packaging.
Frequently Asked Questions
How does TRUiC's logo maker work?
TRUiC's free logo creator is quick and easy to use! All you have to do is enter your company name, tagline (optional), and select your industry (optional). From there, you'll be able to decide between creating a logo with both text and graphics or a more text-focused logo. You can then pick and choose among a variety of creative shapes, icons, fonts, and colors depending on your logo's desired style. Finally, our logo maker will generate thousands of catchy, unique, and creative logo designs from which to choose!
How much does it cost to create my own logo?
If you use TRUiC's logo maker, designing your own logo and downloading it is completely free!
Some logo makers aren't as transparent when it comes to pricing. They state that their logo creator is free, but you'll often have to pay anywhere from around $40 to hundreds of dollars to download and secure your generated logo. Unlike other logo generator websites, TRUiC's logo maker allows you to own the image at no cost, but make sure it's not trademarked by conducting a trademark search.
Once you've downloaded your logo, you have the option to purchase marketing/promotional materials through our online affiliate partner, Zazzle. This could be handy if you need to create business cards or other products right away.
Will my logo design be unique once TRUiC's logo maker creates it?
TRUiC's logo maker designs are unique because they are made by our in-house designers and open source graphics so this provides you with a large variety of options that allow for creative and catchy logos. However, we recommend that you still make sure no one has trademarked and registered a similar logo design for their business.
What is the difference between copyright, trademark, and patent?
Copyright, trademark, and patent are types of intellectual property (IP). Copyrights are often used by artists to protect their creative work; basically, if someone copyrights their material (e.g., novel, song, etc.), they own the rights to do what they want with it, from selling to recreating.
According to the USPTO, a trademark is a word, phrase, symbol, and/or design that identifies and distinguishes the source of the goods of one party from those of others. Trademarks are commonly used for logos and slogans.
Patents are used to protect inventions and ideas. For instance, if someone creates a type of machine or tool, a patent can grant rights to the inventor so no one can use their invention/idea without permission.
Should I conduct a trademark search for my logo once I download it?
It's not a bad idea to protect your creative logo design for your business. This will ensure that no one else will have the right to it once you've conducted a trademark search and registered your logo design with the USPTO. However, because our logo maker uses open source graphics, you will probably need to adjust your logo since the trademark process is pretty strict and you would have to make sure no other business is using a similar logo across the entire US. To learn more about how to trademark your business, check out our How to trademark your brand article.
How soon can I use my free logo design?
After creating your own logo design, you can download and use your logo or logos immediately.
What is the difference between a symbol and an icon?
Symbols represent ideas as well as products (e.g., using a logo design with a patch of grass to represent a lawn mowing company).
Icons are literal representations and will refer to specific services or products (e.g., using a logo design displaying a lawn mower for a lawn mowing company).
Is there a service you recommend to create promotional materials for my logo design?
Once you have created your own logo design and downloaded it for free from us, we recommend our affiliate partner, Zazzle, to take care of all your business marketing material needs. Whether it's to create business cards with your logo design, apparel, correspondence, mugs, etc., they've got you covered!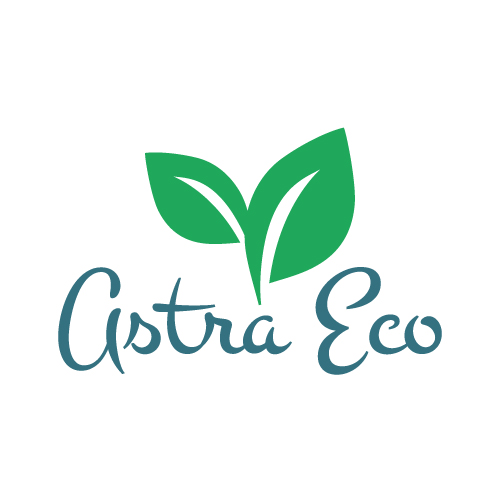 Graphic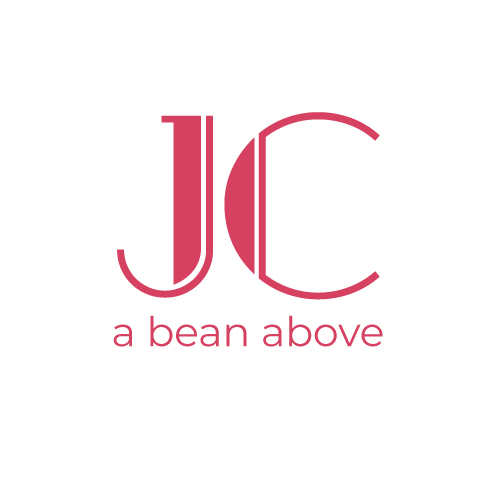 Text
PICK YOUR FAVORITE FONT STYLE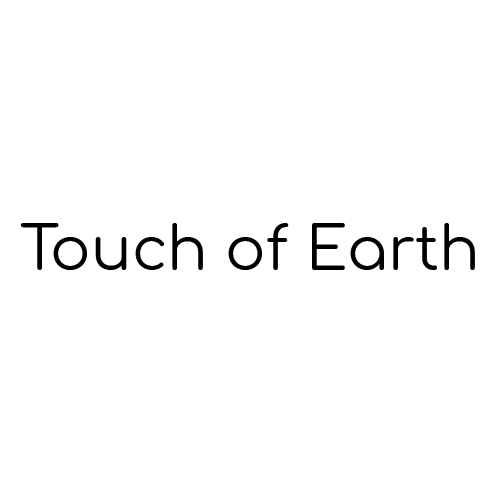 Simple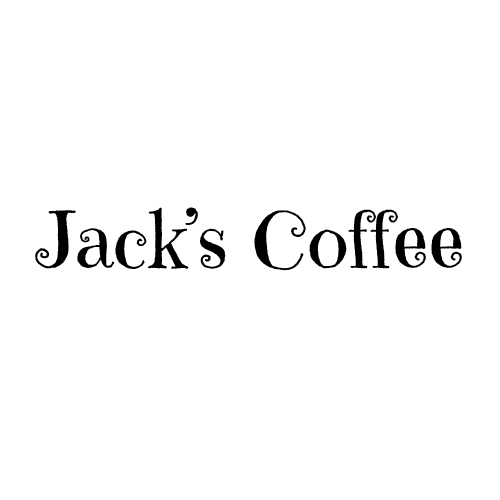 Playful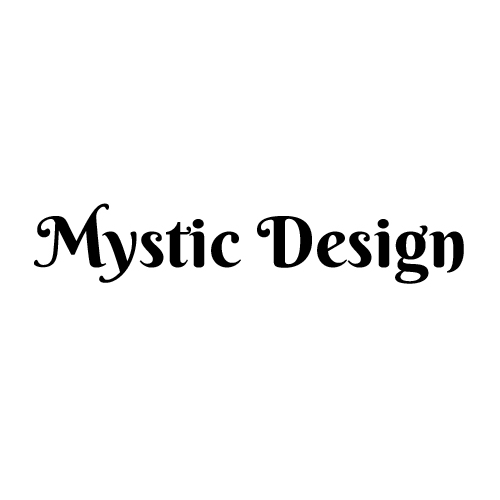 Handwritten
HOW WOULD YOU DESCRIBE YOUR BRAND?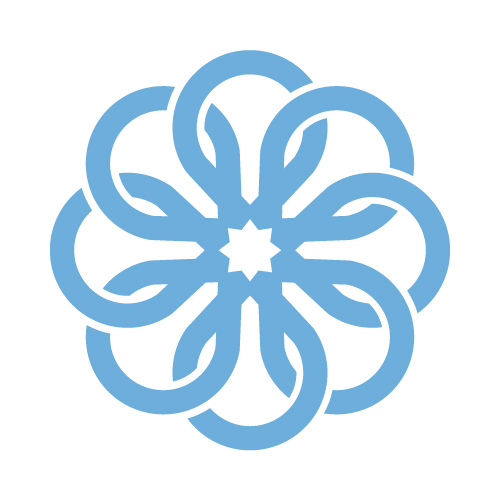 Stable & Natural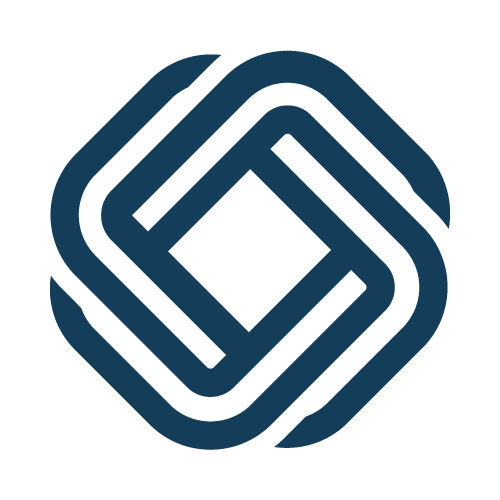 Powerful & Deteremined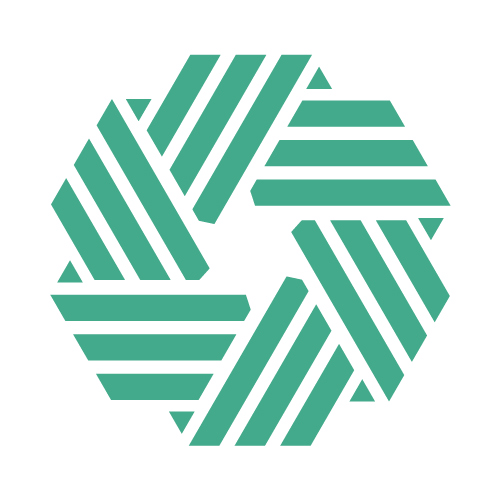 Relaxed & Calm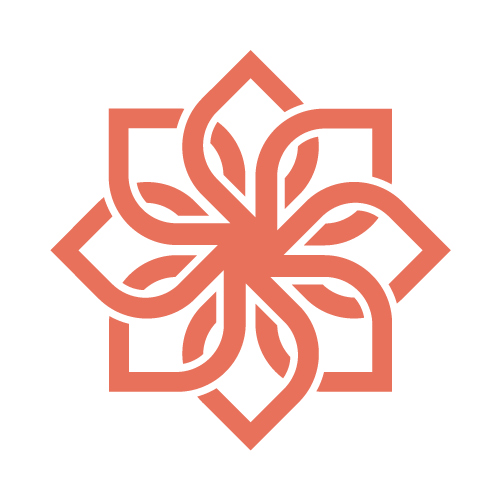 Friendly & Genuine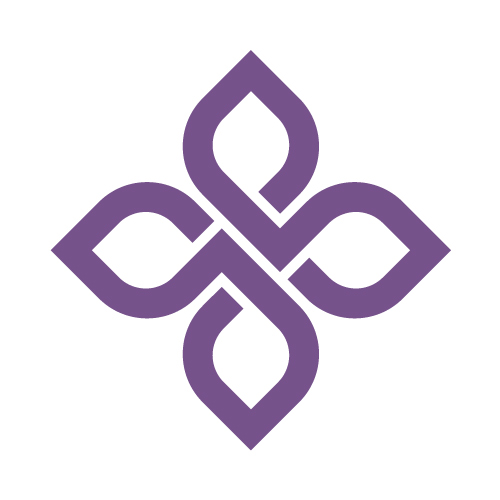 Elegant & Luxurious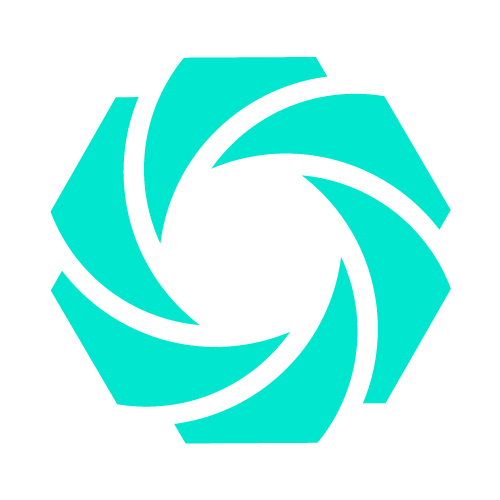 Energetic & Bright
WE'VE CREATED YOUR FREE LOGO!
Click here to adjust your logo +
Font Style:
---
Logo Style:
---
Color Scheme:
---
How to Use Your New Logo
Congrats on your new logo! You are free to take your logo and use it instantly for personal or commercial purposes. Our vector logos give you the freedom to make adjustments if you want your logo to be more personalized.
What to Do Next
Now that you have your new logo, put it to use right away and get business cards for your business!
Get Business Cards
How to Make Sure Your Logo Is Unique
Our logo generator is primarily open-sourced fonts and graphics in addition to some original designs from our TRUiC team; this allows you to be able to use your new logo right away and/or change it as much as you like. Whether you are ready to use your logo now or want to make changes to it, we highly recommend that you also do some research to make sure there are no other businesses with similar branding.
Doing this search will not only confirm that your business will be able to stand out against the competition, but it will also help keep you safe from infringement.
If another business is selling a similar good or service with similar branding, you could face infringement issues, the consequences of which could lead to the destruction of your inventory and marketing material, fines, and/or legal fees. So, doing some research now could save you a lot of money, goods, and time later.
Should You Trademark?
You also want to be careful of any trademarks or service marks that may be active. Trademarking is a legal process that helps you claim a particular symbol, name, or slogan as your own and gives your brand legal protection from infringement.
We do not give trademark rights with our logos; trademarking is a legal process and would need to be done separately with your state or with the US Patent and Trademark Office (USPTO). If you are interested in trademarking your brand, check out our How to Trademark Your Brand article for more information.
Once you have your logo and have done your research, it's time for some business cards! Check out our favorite choice for your new business cards.
Next Steps for Your Business
You have your logo, you've done your research; now what? Here are some recommendations for the next few steps in your entrepreneurial journey.
Get an LLC Operating Agreement
All LLCs should have an operating agreement. An operating agreement is a document that outlines LLC ownership duties for each member. Some key sections may include the business's organization, capital contributions, voting procedures, and dissolution practices.
You can easily write an operating agreement for your LLC with our free operating agreement tool, or you can use our free operating agreement template. This document usually doesn't have to be filed with the state, but some states legally require you to have one in your business records.
You can find out if your state requires an operating agreement by using our How to Form an LLC guide.
Find the Right Business Insurance
All small businesses—regardless of size—need to protect themselves should things go wrong. By purchasing business insurance, you can protect your company from losing its property or financial assets.
Not all forms of insurance are the same. Here are some of the common forms of business insurance:
General Liability Insurance: This is the most common type of business insurance and protects against injury and damages that occur on your business's property.
Professional Liability Insurance: A professional liability insurance policy protects against claims of unsatisfactory services.
Workers' Compensation Insurance: If an employee is injured on the job and requires compensation, workers' compensation insurance can cover the cost and protect your business from any further lawsuits.
Check out our business insurance page for more examples.
Create Your Website
A good website with a relevant domain URL is an important part of your business's image. With your website, you can connect directly with your customers as well as offer your services to the whole internet.
Not sure what domain your website should have? Use our Domain Name Generator to get some ideas. Once you've decided on a domain name, you can check if it's available with GoDaddy.
If you're looking for a website builder, check out our website builder reviews.